Lily Qian Falzone
Own where Your Heart Lives
Having left the "rat race" of the big city behind, Lily Falzone found peace and healing on the sugar white sand of Destin, the sunsets off Choctawhatchee bay, and the nesting ospreys between the tall pine trees. It is a place she and her family now call home. Having had years of experience in real estate financing, Lily provides her clients with in depth analysis and guidance on subjects such as loan programs, cash flow comparisons, 1031 exchanges, self directed IRA and more. Passionate about helping people, Lily can assist you and your family discover that perfect home to relax, reconnect and make forever memories on the Florida emerald coast.
Lily is:
- A tech savvy entrepreneur with 20+ years of experiences in sales and marketing. She
knows how to utilize the latest technology to sell/buy your home.
- A certified Florida military relocation specialist
- A certified Resort and Second Home Specialist
- A graduate of University of Central Florida with a master's in Mechanical Engineering
- A licensed real estate agent in Florida and a licensed real estate broker in California
- A licensed mortgage lender with more than 10 years of experience in real estate financing. She works closely with the client's mortgage companies to help guide buyers and sellers through the "often daunting" financing process. Investors and second home buyers love her analytical and financial approach to finding that perfect real estate for their long an short term financial goals.
- A Mother, Wife, Daughter, Sister and friend to all the people who I am blessed to have in my life.
A few words from past clients:
** I told Lily I was potentially looking for a rental property. Lily talked me into looking at a condo which I wasn't really interested in. That turned out to be a great deal for me. The closing was a nightmare due to the way the property was being sold but Lily never gave up and finally we closed. Lily is very knowledgeable and was respectful of my time. If you need any property in this area let Lily work for you. Great experience and service - Thanks much - Lisa R. Niceville, FL
** Lily, is a pleasure to work with and makes the home buying process easy. If you work with her, you'll be luck to have found the consummate professional. - David T. Boston, MA
** Our experience with Lily as a Realtor from start to finish was the best, especially since we lived out of town. We had to do most of our correspondence over the phone or texting. We came down when we could for showings, but Everytime we found what we wanted someone else got it right out from under us, but Lily just kept on till finally one day it happened. We finally found the one & she made the experience better than we could have imagined. If you want an experienced REALTOR who will work with you through thick & thin & knows the ropes of it all, then call Lily Fazone.......she's your Realtor......she's your girl........?? - Cindy & Brian S. Gulf Breeze, FL
** When we were looking in the Destin area this past Spring for a vacation/investment property, Lily was a friendly and extremely helpful agent for us. She listened carefully to our needs and was efficient with our time. She is very informed about the area real estate market, was excited to show us what she finds fun about living there, and she intelligently grasped what our specific checklist was. Lily has lots of happy energy, and she followed up carefully with us after our morning together. We ultimately needed to switch our search location to another part of FL due to airport requirements, yet Lily was pleasantly understanding. If you are searching for a property in the Destin vicinity, we highly recommend Lily Falzone. - Deborah R. Connecticut
**Although we haven't made a purchase, Lily's enduring commitment to understanding our needs and then serving as our advocate to find our beach home is exceptional! This is our first rental investment and Lily's resolve to thoroughly answer our many questions and mitigate the challenges commonly associated with buying a home truly has made this a superior experience. Over the past six months, Lily made herself available and was comprehensive and prompt in responding to any request for additional information. She always offered candid guidance based upon her extensive knowledge of the area market. Due to Lily's vigorous pursuit in providing unequaled service and dedication to us, my wife and I agreed with her recommendations recognizing that she is always acting in our best interests. The enthusiasm of this testimonial may appear extreme; please do not misinterpret it, our home buying experience has been incomparable because of Lily's personal drive and commitment to excellence. - Kraig K, Ohio
Awards & Designations
* Certified Resort & Second Home Property Specialist
* Certified Florida Military Relocation Specialist
* Member of the National Association of Realtors
* Member of Florida Association of Realtors
* Member of Woman Council of Realtor
* Member, National Association of Realtors
* Licensed California Real Estate Broker, BRE#01484595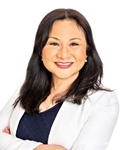 Lily Qian Falzone
Realtor
Okaloosa Island/Fort Walton Beach Sales Office
1333 Miracle Strip Parkway
Fort Walton Beach